Collaborate with our experts as they design your kitchen or restaurant space in real-time.
Take the worry out of your foodservice project designs with ChefVue. We will design your space and can even provide the equipment - delivered and installed.
how it works
your foodservice space designed for you
1
Explain Your Concept
Our expert designers and chefs will work on a preliminary layout based on your specific concept, venue, foodservice needs and menu.
2
Work With Our Experts
Together, we ChefVue and review your layout in real-time. We will make adjustments with you in real-time until your layout is perfect.
3
We Deliver Your Plan
A final layout is submitted for your approval before we move into the specification and mechanical phase of your project.
packages starting at $1,950
with a free consultation before you begin
Starter
$1,950
60 minute Zoom call to discuss and understand your concept
Up to two 30 minute live Zoom design session reviewing and refining preliminary design
PDF of the floorplan*
Plus
$3,450
All items in previous package, plus...
Establish project requirements
One-quarter scale CAD plan view
List of equipment with cost estimates
Cut book and specification of all equipment
Premium
$5,450
All items in previous packages, plus...
Fully coordinated CAD working drawing
Mechanical rough-in plans
Tabulation indicating utility service information for each piece of equipment
*For up to a 1,500 square foot space.
Customize Your Package With a Variety of Add-ons
We know that one size does not necessartily fit all, so you can customize any of our ChefVue packages with any of these popular add-ons.
Have a larger space? no problem. Want us to include elevations, 3D views, or 3D walk throughs? You got it. Need our expert designers and consultatnts to come visit you in person with an on-site visit at your space? We'll be there.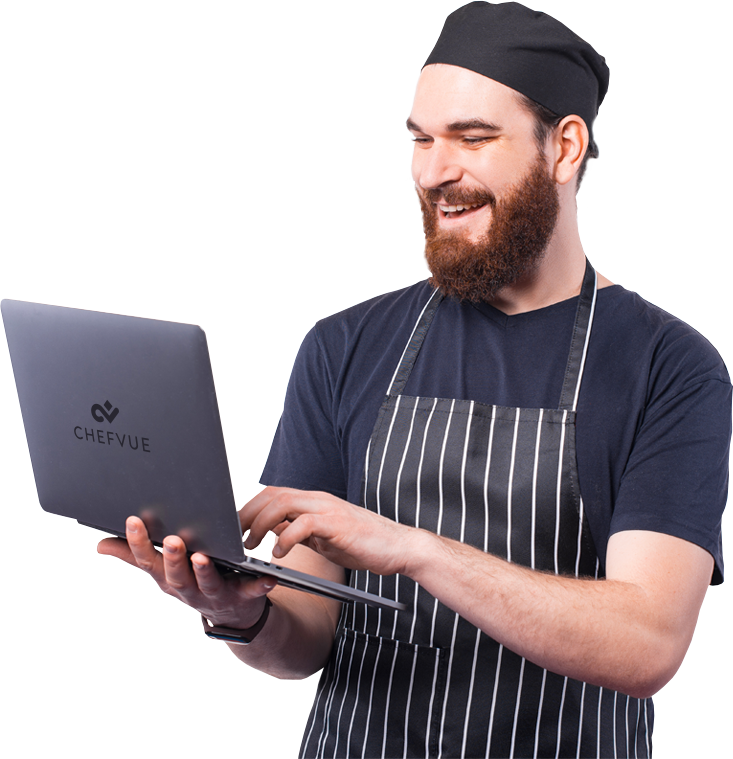 request your chefvue session
packages starting at $1,950
frequently asked questions
more information about our design packages
Which Design Package is right for me?
We will walk you through all of the ChefVue packages and options during our 15-minute ChefVue Session to help you determine which package is right for you. Please see our package comparison here.
What if I select one design package, but realize during the design process that I need a different package?
Great! We can seamlessly proceed to the next level of design with you, and previous payment will go towards the next phase.
Once I have selected a package, how will the design process work?
We will start the project with a 30-60 minute Design Kick-Off ChefVue Session hosted by your dedicated Chef Designer. During that call, the Designer will listen to your project vision and needs and then translate it into a preliminary layout. Once the preliminary layout is complete we will ChefVue again and collaborate in real-time and make any revisions with you. Depending on the package that you select, you will participate in two or three collaborative Design Review ChefVue meetings with your Chef prior to finalizing the layout and equipment package. Please see our package comparison here for more information.
How long does the design process take?
We have packages that can be completed in as little as 2 weeks. During each ChefVue meeting, your dedicated Chef will discuss timelines and what to expect for the next steps as you continue through the design process.
How will I communicate with my designer?
We will communicate with you via e-mail and text. The Design Kick-Off and ChefVue meetings will take place through Zoom, where your Chef will collaborate with you and make real time changes if needed. PDF Drawings will be sent to you using Email.
Can I include equipment I already own in my design?
Of course! Our goal in any design is to create an efficient and effective space for your vision to become reality. If you have existing equipment that you would like to re-use in your project, please come prepared to the ChefVue Kick-Off meeting with equipment dimensions, manufacturer/model numbers, and utility requirements so that we can incorporate your existing equipment into the design.
Can I purchase the equipment I need from ChefVue?
Yes! You can purchase through our partner LaBel Foodservice Equipment. Once your design is finalized we can submit it to LaBel who will send you an equipment quote for your project.
Would I be able to submit these drawings for permitting and health inspections?
No, the documents provided through this service are for concept and layout only. All documents needed for permitting or health inspections would need to be provided by a licensed professional.
Are these documents construction-ready?
No, the documents provided through this service are for concept and layout only. All necessary construction documents would need to be provided by a construction professional.
I am not ready to start construction, can I still buy a design?
Yes, we are happy to help at any point in your project process. During our 15-minute ChefVue session and Design Kick-Off meeting, we will guide you on what information is needed to make our design as effective as possible to fit your needs.
Are there additional offerings outside the base packages?
Yes! We have the following items available for an additional fee, that you can discuss with your designer.
Hood Drawings
Walk-in Drawings
Custom Stainless Shop drawings and renderings
2D CAD files
3D Views and renderings
Digital 3D Fly throughs
Interior design services
CIA Consulting reviews and services
"Using ChefVue enabled us to complete our Commercial kitchen layout in half the time it usually takes to design our locations. We were able to collaborate with ChefVue from anywhere to perfect our space.
— Ali Ugan, Wild Fig Group